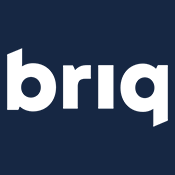 Your online booking system to plan the ultimate multi-activity day out!
We help your visitors easily book and schedule multi-activity experiences for family and friends – for karting, bowling, lasertag, and many other activities.
Briq enables its' clients to optimise their capacity, so that within 3 months they've increased the amount of bookings by at least 50%, while also increasing the average order value by 30%.
Briq comes with a whole range of functionalities to create a seamless booking journey for your guests. It starts with a shop to list your products and deals, followed by a best-in-class booking engine. Our smart scheduler then upsells and cross sells additional activities and products. This way, your guests are booking an experience, instead of just a ticket, which also increases the satisfaction but also your average order value. Last but not least, Briq is API first, meaning you can integrate Briq to your existing e-commerce tools, as well as your operational systems like POS and accounting.
Categorie:
Produit:

Restaurant